Rhopoint Components is proud to represent SRT Microcéramique who manufacture a range of Multi-layer ceramic capacitors (MLCC), including low voltage, high voltage, high power low frequency, low inductance, non magnetic, stack and other applications. Manufacturing predominantly for harsh environment, high temperature and safety-critical applications, it is no surprise the SRT Microcéramique capacitors are the brand of choice when quality and reliability is of crucial importance.
The High Temperature NP0 (Type D03) low voltage, ultra stable ceramic chip MLCC capacitor series from SRT Microcéramique offers a vast range of options to suit any demand, including capacitance between 0.47pF to 300nF across a range of chip sizes from 0402 to 2225, wide selection of tolerances from ±0.25pF to ±20% and -20% to +80%, voltages range from 16V to 100V and a wide range of terminations. The high temperature NP0 models have operating temperature is between -55°C and +215°C.
Dissipation factor under 10.10-4 at 1Vrms and 1kH (or 1MHz)
Temperature coefficient of ±30ppm
Selection of Voltage ratings: 16V, 25V, 50V or 100V
Selection of tolerances: ±0.25pF, ±0.5pF, ±0.05%, ±0.1%, ±0.5%, ±1%. ±2%, ±5%, ±10%, ±20% and -20% to +80%
Termination options available include:
Palladium-Silver
Gold-plated Silver
While this capacitor series offers a large number of options, customisation is possible on all SRT Microcéramique components – if none of the options are suitable for your application, please Contact us to discuss the custom solutions available.
Typical applications for the High Temperature SRT-MC NP0 series of ceramic capacitors include:
Passing
Coupling
Filtering
Blocking
Applications where high stability of dielectric characteristics is required
To discuss your requirements further, please click on the Live Chat button to contact one of our Rhopoint engineers.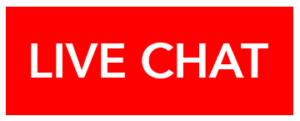 For further information on the NPO capacitor series from SRT Microcéramique please click here
For further information on the complete SRT Microcéramique range please click here