Rhopoint Components is proud to represent Jackcon, who manufacturer disc ceramic capacitors and offer compact, cost effective solutions for AC and DC applications. These capacitors are ideal for higher volume projects benefiting from competitive pricing on a standard, good quality product.
The HI-K DC ceramic disc capacitor series offers a cost effective solution in a compact radial through-hole package. These DC capacitors feature capacitance between 100pF and 47nF with an insulation resistance of 10000MΩ minimum at 100Vdc for 1 minute. They are available in a selection of dielectric materials – Y5P, Y5T, Y5U or Y5V, with a dissipation factor of either ≤2.5% or ≤5% (depending on the model). Tolerances range from ±10% to +80% and the operating temperature of the HI-K DC capacitors is between -25°C and +85°C.
Tolerances of ±10%, ±20% or -20% to +80%
TCR ±10% max (Y5P), -30% max to +22%(y5T), -56% max to +22%(Y5U) or -80% max to +30%(Y5V)
Working voltage of 50Vdc to 20kVdc
Through-hole radial leaded capacitors in various sizes
Typical applications for the Jackcon HI-K DC disc ceramic capacitor series include:
To discuss your requirements further, please click on the Live Chat button to contact one of our Rhopoint engineers.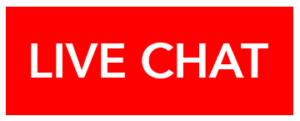 For further information on the HI-K DC series from Jackcon please click here
For further information on the complete Jackcon range please click here