1 combined 2J6B86JBCFf-B16J from 2J Antennas may replace 9 individual antennas. It was intended for important communication to combine performance, durability, accuracy, and reliability. It will be the top option for the upcoming wave of mobile services. (three minutes of reading)
PAVEL KOVÁČ SOS electronic Product Specialist  More articles from the author.
4x 5G NR MIMO, 4x WiFi-6E MIMO and GNSS antenna in one case
The lightweight 2J6B86JBCFf-B16J antenna from 2J, protected by patented case, is made for pole mounting and designed for fast 5GNR, WiFi-6E 2.4/5.0/6.0, and GNSS bands operating within the 617 MHz – 7125 MHz frequency range.
It is a high-performance and efficient antenna that offers excellent connectivity, accuracy, and reliability for broadband MIMO, wireless connection, and navigation, which enables devices to maintain connectivity when moving through areas with different coverage levels. 
It is designed for MU-MIMO (multiple users) and mobile terminal applications with excellent ECC (envelope correlation coefficient) and without zero performance. It is the number 1 choice for the next generation of mobile services where performance and reliability are extremely important – such as security forces, medical assistance, and public transport, but also the automotive industry and industrial automation.
The 2J6B86JBCFf-B16J combined antenna is available in various combinations to meet the needs of various applications. 
Specifications of 2J6B86JBCFf-B16J antenna
4x mobile 5G NR/4G LTE/3G/2G MIMO
Cables no. 1 to 4 are for mobile devices that operate within the 5GNR, FirstNet, CBRS, 4G LTE, CAT-X, CAT-MX, CAT-NBX, 3G and 2G standards. 
Thanks to the fast 5GNR technology and the deployment of edge computing, this antenna outperforms its competition. The goal of the manufacturer, 2J Antennas, was to create an antenna with high gain and high efficiency within the frequency bands 617-5925 MHz while maintaining the 360-degree signal strength without the so-called blind directions.
4x WiFi-6E 2,4/5,0/6,0 GHz ISM MIMO
Cables no. 5 to 8 are for devices that work within Wi-Fi, BT, ZigBee, ISM, SigFox and LoRa standards. 
The 2.4/5.0/6.0 GHz bands and WiFi6E technology combine long and short-range capacity and very large data transfer capacity without competing with the operation of other devices or networks. It is appropriate for applications that require quicker WiFi, real-time connectivity, and reliable network availability due to the high bandwidth channels, increased security, decreased interference, and decreased network congestion that arise from this.
GNSS GPS/GLONASS/BeiDou/Galileo/QZSS
Cable no. 9 is designed for precise navigation applications that operate within GPS, GLONASS, BeiDou, Galileo and QZSS standards. 
The signal is received in all planes and maximizes connectivity by avoiding conflicts with spreading signals that are common with "radio-transparent" obstructions and dead spots in urban areas. 
The combined 9in1 2J6B86JBCFf-B16J antenna can maintain an active gain of 28dB/2.7V with a BR (band rejection) of ~43dBc. It contains protection against electrostatic discharge (ESD) up to 2 KV and a SAW pre-filter suppressing unnecessary frequencies (in the range of 1561-1602 MHz) from the transition from the antenna to the receiver.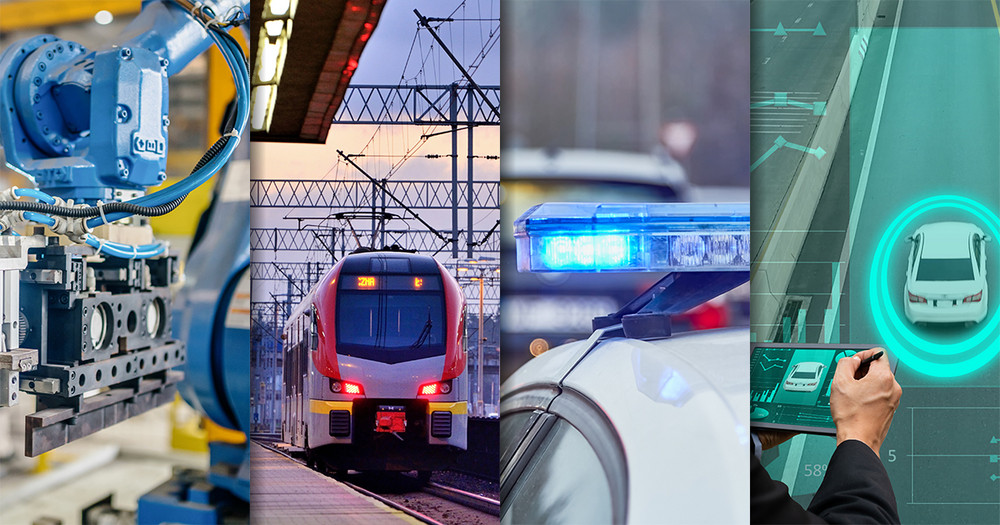 Installation of 2J6B86JBCFf-B16J antenna
The 9 in 1 antenna is of the Ground Plane Independent type and can be easily mounted on a pole using an adapter, which guarantees reliable and permanent installation on vehicles or any structures.
The manufacturer offers these antennas with the possibility of adhesive, magnetic and screw mounting according to the type and need of the application. See 2J4H86PCFf for more details (Stellar Series). 
The low-profile antenna housing is only 53 mm high; it is made of ASA UV stable material with IP67/IP69 protection, offering durability with the highest level of protection against water and moisture.
The antenna terminals are standard SMA-Male (5GNR & GNSS)/SMA-Male-RP (WiFi-6E ISM) and come with 300cm long low-loss D302 (5GNR/WiFi-6E ISM)/LL100 (GNSS) cables. On request, the manufacturer can adapt them as needed. All cables are routed from one side of the antenna housing and are designed to offer an optimal mounting method.
2J Antennas offers a wide range of alternative connectors and cable lengths to meet any application need. All products by 2J Antennas are designed and manufactured without hazardous materials and in full compliance with REACH and RoHS regulations.
Recommended applications with the use of 2J 9 in 1 antenna:
Wireless broadband communications

Private networks

Mobile data and voice

Data terminals, base stations, routers

Critical communications and public safety

Law enforcement

Medical help

First responder fleets

Fire departments

Precise navigation

Tracking/mapping

Industrial machinery

Automotive and transportation

Buses/transit

Rail

Telematics

Public services

Mobile modems



Video
9 in 1 COMBO ANTENNA 2J6Bxx Series
Antenna offers superior connectivity, accuracy, and reliability for ultra-wideband MIMO, wireless, and navigation, allowing devices to remain online while moving through different coverage areas. The antenna is available in various combinations to meet different application needs.
Are you interested in more videos? Follow SOS electronic on YouTube channel
Are you interested in more information about 2J Antennas products or technical advice when choosing a product? Or do you have another question or request?  Please contact sales representative of SOS electronic, they are at your disposal at sales@soselectronic.com.
Learn more about SOS electronic from Facebook, LinkedIn, YouTube, Twitter, Instagram.